Many people complain of leg pain. This survey is designed to help you and us evaluate if you may be suffering from venous insufficiency and if you might benefit from vein treatments.
Early detection helps minimize disease progression and complications. Help us identify your condition using the following photos.
10. Choose the best representation of your legs from the images below.
Spider Veins
Leg Swelling
Varicose Veins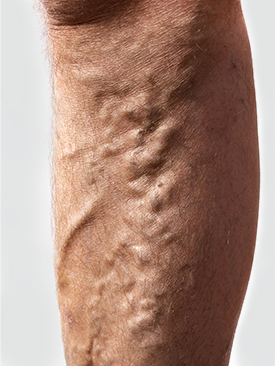 Skin Changes
Venous Ulceration
Thank you for taking our survey!
Someone from our friendly staff will reach out to you shortly. In the meantime, please feel free to Contact Us with any questions or concerns.